SLAA Welcomes the Vendor Guide
Date posted
April 20, 2020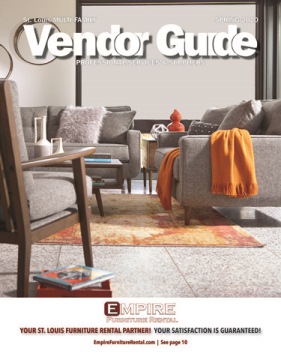 At St. Louis Vendor Guide we know that reaching the right person is critical to growing your business. We help you unlock the secret of how to get your message and your brand into the hands of decision makers. We reach thousands of important high level contacts throughout the St. Louis market including Owners, VP's, Regional managers, property managers, maintenance supervisors and every community leasing center will receive a copy of The Greater St Louis Vendor Guide every quarter.
Our feature rich content and high quality publications is exactly what you need to reach those key decision makers and start growing your business immediately.
We have solved the challenge of connecting with the right person-every time. With over 25 years of Multifamily experience our team is ready to help your team meet more important customers than ever before. Whether you are trying to break into the market or just keep up with all the new players in town- Let Vendor Guide open doors for you.
Each one of our advertisers is prominently featured in our vibrant magazine and on our easy to navigate website. We offer premium positions and banner ads for those wanting maximum exposure. All of our ads are reasonably priced. We are thrilled to be able to provide such a valuable marketing resource for the St. Louis Multifamily industry.
Contact your local rep and start growing your business -Today! Call 314.496.5350