State Legislative Updates
Meet our legislative consultant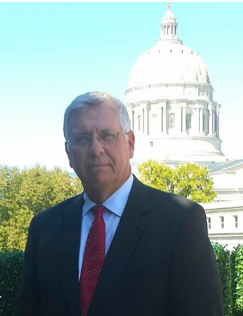 Daryl Duwe, Senior
Consultant/Jefferson City
Daryl Duwe has vast political affairs experience, having been around the Missouri Capitol for more than thirty years in a variety of roles.
He spent more than a decade covering the legislature for a state radio network, and another half-decade directly involved in the politics of getting legislators and other officials elected.
In the most recent past decade, Daryl has been driving public policy as a legislative lobbyist.  
Daryl joined the St. Louis Apartment Association in October of 2014 to assist them with their legislative efforts. Also, an accomplished political speech writer, Daryl has penned political speeches delivered in Missouri and on the national stage.
Daryl is the author of two fictional novels about politics: Borrowed Time and Half Past Evil. In his spare time, he enjoys annoying the golf gods.
Daryl and his wife, Yolanda Murphy, live in Missouri and Florida.