NewMemberMonday
Please join us in welcoming one of our new members, Surface Restyling!
Dan Karban is the owner of Surface Restyling. "I am a second generation body man and painter from the auto industry. I started working on cars when I was 5 in our garage at home. I was taught the trade by my dad who has 40+ years experience as a body man and painter. I learned my craft and opened a custom paint and restoration shop when my parents retired. The way the industry is being changed by insurance companies is what led me to look for other options but still gave me the opportunity to paint."
SLAA Directory: https://www.slaa.org/members/?SearchText=surface%20restyling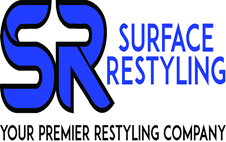 Facebook: https://www.facebook.com/Surface-Restyling-2445207185517644/
At the SLAA we love seeing members doing business with members. If you could use these
services, connect with Surface Restyling and see if it could be a good fit!
#YOURSLAA #SLAAStrong #NewMemberMonday