2021 Business Networking Expo (aka, reverse trade show)
Members Doing Business With Members
The St. Louis Apartment Association hosted their annual Business Networking Expo (aka reverse trade show), on July 14, from 4 – 7:00 pm at the St. Charles Convention Center. This was our 1st large gathering since last September at our Golf Classic! It was fantastic to see so many of our members!
Twenty (20) management companies participated! Over 40 supplier partners registered to visit management company representatives throughout the afternoon/evening.
We cannot thank our management companies enough for their participation and support of this extraordinarily successful networking tool for our supplier partner members. They simply love it and we hope this event continues to be a beneficial partnership for both our management companies and supplier members. It's a win/win for our entire membership. Thank you all very much.
A special shout out to Debbie Done, president of SLAA's Product and Service Council. This event can be a little challenging to navigate, to say the least. But she pushes though the hurdles time and time again. Deb's focus always is host first-class events for the entire membership. We appreciate everything you do Deb!
Kudos to members of the P & S Council; Grant Augenstein, Laura Bruyere, Jon Woodrome, Jim Wulkopf, Kevin Laune, Tammie Sprinkle, Robert Brake, Meghan Estes, and Jenn Heuer. We appreciate your assistance with the event logistics!
Special thanks to the SLAA team, Geri Fogelbach and Deb Belobraydich. Their hard work and diligence are much appreciated, and needed when planning, organizing, and executing these important events. Well done ladies!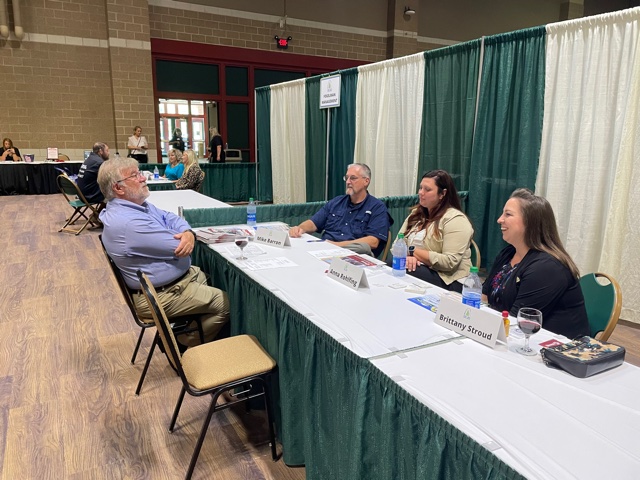 Thank you for your participation!
2B Residential
Asset Living
Banner Real Estate Group
Broadmoor Group
Capreit
Draper and Kramer
Fairway Management
Fogelman Management Group
KDG
Mills Properties
MLP Management
Monarch Investment
Odin Property Management
RBM Partners
Sandhurst Properties
StoneCreek Communities
The Lipton Group
Timberland Partners
Trinity Property Management
Vatterott Properties