NAAPAC Sweepstakes Quintessential Napa Valley...You have to play to win!
Raise Your Glass and Say Cheers!
Last day to enter is June 23.
Winner will be announced on June 24 at Apartmentalize. You do not need to be present to win!
Escape to picturesque Napa Valley, where you can enjoy local art along the Napa River Art Walk, wind through the breathtaking scenery, tour charming wineries, picnic in radiant vineyards, sample exquisite wines and learn about California's largest wine appellation. While staying at the luxurious Meritage Resort and Spa, you'll get to participate in one of two quintessential Napa Valley experiences: a customized wine tour or a train ride and winery tour of Grgich Hills Estate. The Meritage sits at the southern tip of Napa Valley, just a few minutes from the celebrated Carneros wine-growing region that straddles Napa and Sonoma counties, allowing you easy access to all the magnificent wineries in the area. The wine country's bounty is present in every detail at this resort, from the dining to the accommodations, and even at Spa Terra, where you can regain a healthful balance at this underground luxury spa at the heart of the Earth, with steam grottos, soaking pools, treatment alcoves and tranquil walls of water in the Estate Cave.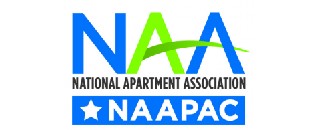 IMPORTANT: YOU MUST BE LOGGED INTO YOUR NAA ACCOUNT TO MAKE YOUR CONTRIBUTION:
Log in to the NAA site, then click https://my.naahq.org/donatenow2?pid=a18F0000003Bn0XIAS