Back to Events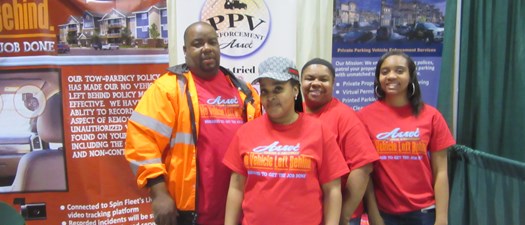 Fall Expo & Seminar - Exhibitor Registration (ONLY 2 booths available)
Wednesday, October 20, 2021
Event Details
Attention SLAA Supplier Partners:
We are back! SLAA will be hosting their Fall Expo and Seminar on October 20, from 2:00 – 5:00 pm. REGISTRATION IS NOW OPEN!
Save $100.00 if you register by Friday, September 17th!
**Registration is non-refundable unless the event is cancelled due to County mandates regarding crowds.**
1. Review the floorplan below
2. Click "register now" above
3. Select either a general, prime or extreme prime booth
4. Be sure to send us your top 3 booth number choices!
5. The SLAA office will contact you to confirm your registration
It's that simple!

BTW....
The Expo Seminar is "Liar, Liar Pants on Fire", presented by Traci Brown, from 11:30 am - 2:30 pm. (Click HERE if you want to register for the seminar)

Post Party at Bar Louie, hosted by SLAA
1650 Beale Street
Begins at 5:30 pm...don't miss it
Please be sure to click the link below, which outlines event policies and shipping in/out details. - Important Information for Exhibitors
Trade Show Tips
Preparing for a trade show can be a very scary and frustrating time.
What do we take for our trade show display and how do we present it?
Your registration includes an 8 x 10 booth, carpeted, with pipe and drape, a 6' table with skirting, 2 chairs, trashcan and a small company sign – 8 x 24. Electrical outlets are available, but there is an additional fee of $85.00.

Now that you know the specifics, you can move on to deciding what to take and how you can show your "stuff".
Even if a tablecloth is supplied, bring your own or something to add some depth to your table (i.e. a table runner). Your table will stand out in a crowd.
If your display space will allow, erect a stand-alone presentation board. On the board, you can show how clients can benefit by using your services. Be creative and make it stand out. Include pictures, if possible, and be sure your company name and logo are more than obvious.
Arrange your display table in levels. Put the larger items at the rear, shorter items in front of those, and even shorter items in front of those.
Develop a PowerPoint presentation to display on your table. Your visitors will find this visually appealing and it will draw in their attention.
Have plenty of giveaways, such as business cards, brochures, pens, magnets, and anything else that has your company name and/or logo on it. Most people who attend Expos are expecting to take home some goodies. In addition, be sure to use display racks for showing your flyers, specials, brochures, and such.
Offer something a little different as a give-away. Make sure your company name and contact information is noted on the give-away. You could offer gift certificates for some of your services as a giveaway. There's nothing better than getting a deal and when they 'cash in' their certificate, they will see how valuable your services are and will come back for more.
Have visitors sign a guestbook, fill in a ticket, or drop their business cards into a fish bowl or gift bag. The great thing about the guestbook is that you can then use this information later to make a follow up contact.
Have a portfolio of your work and/or product(s) available as part of your trade show display. Print off some of your best projects, put them into plastic sheet protectors, and arrange them in a binder. Then lay out the binder where visitors can flip through the pages.
Coordinate a product demonstration. It's your time to educate the property management industry on what's available to them.
Most importantly, be friendly and inviting. Say "Hi" to those that turn and look toward you or your booth. Strike up a conversation and be sure to have a short introductory speech ready.