Back to Events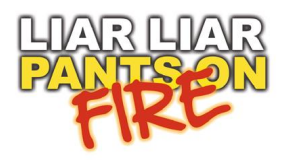 Fall Expo Seminar - Liar Liar Pants on Fire!
Wednesday, October 20, 2021
Event Details
Liar Liar Pants on Fire!
Fall Expo Seminar
Wednesday, October 20, 2021
11:30 am - 2:30 pm
This year's Fall Expo seminar will feature Fraud Busting Body Language Expert, Traci Brown, CSP.
Traci will teach us simple & memorable techniques that can be applied to detect lies, fraud, and identity theft. You'll quit second-guessing your instincts and immediately tell fact from fiction!
When working in property management you deal with many different people on a daily basis; your residents, prospects, vendors, and employees. Wouldn't it be nice to be able to tell who's telling the truth and who's lying? Don't miss out on this incredible seminar!
TIME Magazine has named Traci one of the nations' top deception detection experts! SLAA is very excited to bring her to our members.
Spread the word to your entire staff!
Immediately following the seminar, the Fall Expo is open to all property management professionals from 2 - 5:00 pm.
Don't miss this awesome event! And, it's FREE admission to
property management professionals.

The St. Louis Apartment Association's Fall Expo attracts hundreds of industry professionals each year, making it an industry event for polishing your skills, finding property solutions and building your professional network.
Here's what you have to look forward to! 90 exhibitors showcasing their latest, state-of-the-art products and services available to the multifamily
And let's not forget about all the attendance prizes and cash give-aways, and delicious appetizers!