Volunteer Spotlight: Laura Bruyere
Date posted
October 5, 2020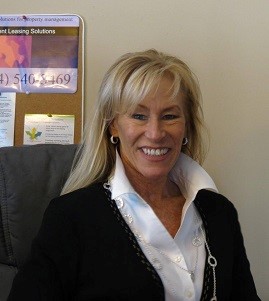 Laura Bruyere, Apartment Leasing Solutions
aura is the founder & Executive Problem Solver of Apartment Leasing Solutions. Laura has a long history in St. Louis property management, starting her career as a leasing consultant with Draper & Kramer, Inc in the mid 1980's. She has over 25 years of successful property management experience, excelling at leasing and marketing. Following her passion for leasing and training, Laura started Apartment Leasing Solutions in 2007.
Laura has been an active member in the SLAA since 2007 and understands the value of involvement within an organization. Laura has been an instructor for the National Apartment Leasing Professional (NALP) credential course for nearly 10 years. She also serves as the 1st VP on the Product & Service Council, and has served on many committees over the years. SLAA appreciates all the Laura brings to SLAA's success.
Other accomplishments include, three-time Rising Star nominee, 2012 Salesperson of the Year, and 2016 local Vendor of the Year.