Back to Events
Rising Star Awards , August 20, Seating and Sponsorship Now Open!
Friday, August 20, 2021
Event Details
Reserve your seats today!
(Sponsorship is officially closed!)
Rising Star Awards Banquet
Friday evening, August 20, 2021
Sheraton Westport Chalet, Versailles Banquet Room
6:30 – 10:00 pm (banquet)
10:00 – 11:00 pm (after party celebration)
Please read the following information very carefully!
Event information
A table seats 10 guests
Tickets are $75.00/each (member and guests)
All seats in the ballroom will be confirmed on a first-come, first-paid basis
If seats are sold out in the ballroom, additional seats will be available in tent adjacent to the ballroom
IMPORTANT SPONSORSHIP INFORMATION:
(Sponsorship is officially closed!)
There are 4 levels of sponsorship; 3 of which receive either 1, 2 or 3 complimentary seats. When you complete your registration, be sure to only pay for your additional seats under the "reserve your seat" line item. The SLAA office will follow up with all sponsors to confirm complimentary sponsorship seats.
Bronze Sponsor - $250.00

Benefits:
Listed in the event program
Special sponsor ribbon
Company logo displayed on presentation
Company name on sign displayed all evening
Silver Sponsor- $500.00
Receives all of the above Bronze benefits plus:
Gold Sponsor - $1,000.00
Receives all Bronze and Silver benefits plus:
Verbal company announcement during business portion of event
2 complimentary dinners
SUPERSTAR Sponsors - $1500.00
Receives all the benefits noted above, plus -
3 complimentary dinners
Superstar place setting advertisement
Company logo on SLAA website for 1 year
If applicable, the company name of each Super Star Sponsor will be prominently displayed directly upon the sponsored item.
Super Star Sponsors will be taken on a first-come, first PAID basis. If duplicate requests occur, you will be notified and a secondary choice offered, if available.
For More Information: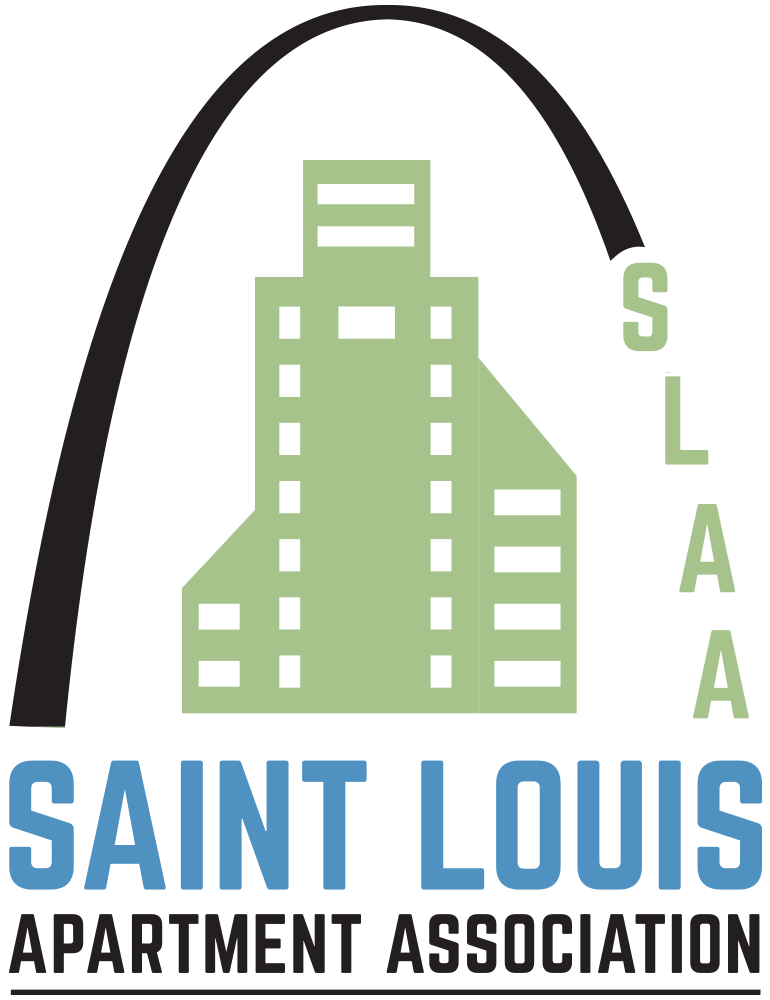 12777 Olive Boulevard, Suite C
Saint Louis, MO 63141
314.205.8844
Event Disclaimer (Rising Star Awards Banquet)
The St. Louis Apartment Association will continue to listen and follow the CDC guidelines set forth regarding the spread of COVID 19.
As we move forward, we want our guests to understand that masks and social distancing in crowds and seating may be implemented, as long as the CDC requires so. We have 2 large ballrooms and an outdoor tent reserved if needed. We will post updates as we get closer to each event's date.