Back to Events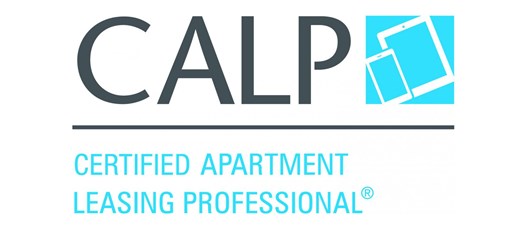 Certified Apartment Leasing Professional (formerly NALP) Fall Session
Tuesday, October 5, 2021
at
8:30 AM (CDT)
to Thursday, October 7, 2021 at 4:30 PM (CDT)
Event Details
SLAA will host the 2021 Certified Apartment Leasing Professional (CALP) Course (Formally known as NALP) in the Spring and twice in the fall, providing the interest level is present.
Earning the CALP, your first industry credential, signals to an employer your commitment to a career in residential property management.
Course Requirements:
To obtain the CALP credential, candidates must complete the following:
Minimum of six months of onsite property management experience in a leasing role (This can be obtained while taking the course; you will receive a provisional certificate until this requirement is met.)
Successful completion of seven CALP courses
Pass the examination within six (6) months of declaring candidacy
2021 Class Schedule
The 2021 1st fall course will be on October 5th & 6th. Half day review on October 7th and final exam on October 12th.
The 2021 2nd fall course will be on November 8th & 9th. Half day review on November 10th and final exam on November 16th.
There will then be a scheduled day & time to take your final exam, which will be discussed and confirmed prior to class.
Leasing professionals are the first people prospective residents meet, and often their only gauge of the property staff. This course is designed to teach these professionals skills to help them become top producers.
Learning objectives:
Bringing in New Residents: Be Prepared
Marketing & Maintaining Your Community
Why Your Competition Matters
Relevant Laws & How to Apply Them
The Sales Process & Building Relationships
Effectively Meeting the Needs of Current Residents
Market Analysis for Leasing Consultants
Other important information
Classes are held from 8:30-4:00 each day at the SLAA office.
eBooks will be purchased for each student by SLAA. Students will receive an eBook confirmation and will need to download the eBook onto their personal laptop or tablet prior to class. There is an option for students to print out the entire book. Please be sure to bring your power and extension cord with you to class each day.
Light snacks and beverages are provided, and students are allowed 30 minures for lunch each day
If you are interested in this course, you have 3 payment options. The cost of this course is $400.00.
When you register, you must pay the $100.00 deposit to hold your seat.
Or, you can pay the full fee of $400.00 when you register.
Full payment is due one week prior to class - payment must be received in order to purchase eBook.
(Pricing for nonmembers is different, please contact the SLAA office at 314-205-8844)
The St. Louis Apartment Association follows the guidelines set by the CDC. If you are fully vaccinated, you are not required to wear a mask at our events/classes. However, if you are not vaccinated, please continue to follow the COVID guidelines.
COVID Guidelines -
Stay 6 feet away from one another.
Wear a mask
Wash hands
Do not shake hand

s
For More Information: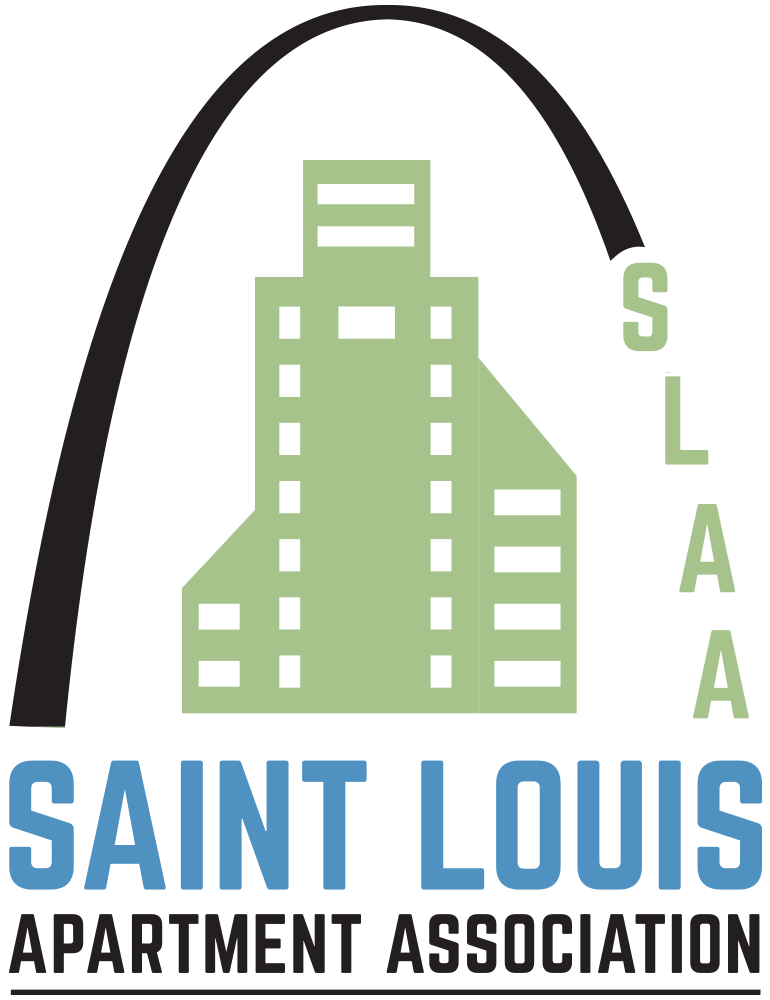 12777 Olive Boulevard, Suite C
Saint Louis, MO 63141
314.205.8844