Back to Events
Business Networking Expo
Wednesday, July 10, 2019
* Registration open until 7/5/19 at 12:00 PM ()
Event Details
The SLAA Product and Service Council will be hosting the Best of St. Louis Networking Expo, aka, reverse trade show. The Reverse Trade Show is a highly effective business networking event that provides the opportunity for attendees to meet privately with owners and key decision makers from property management companies.

How it works: From 4:00 pm – 5:00 pm, there will be a cocktail reception with owner/management participants. From 5:00 pm – 7:00 pm owners/management executives will be seated at tables and you will have an opportunity to meet with these decision makers in five-minute intervals over the two-hour session. Your initial appointment will be assigned; after the initial assigned appointment, you will be able to meet with as many decision makers in five-minute intervals as time allows.
The Reverse Trade Show format gives you the opportunity to have immediate contact with buyers from management companies representing over units across the St. Louis metro area.
Payment Process:
The Networking Expo/Reverse Trade Show benefits the National Apartment Association's PAC, so contributions should come from checks or credit cards associated with a personal account.
Unfortunately, corporate contributions are not accepted at this event.
Please see the attached NAAPAC contribution form for additional information. You can complete the form and mail it with your check to the SLAA, 12777 Olive Blvd., 63141, or bring it with you to the event. Personal checks need to be made payable to NAAPAC.
Call 314-205-8844 or e-mail Karen Shymanski at karen@slaa.org with any questions.
Please come prepared with questions and marketing information.
Please choose the top three companies that you would like to visit, rating 1 – 3, with 1 being the most important).
You are guaranteed to visit at least ONE of your top choices.
If you have more than one company rep, please indicate their choices as well, or please note that you will be visiting management companies as a team. Reminder: $100.00/1st rep, $50.00/for each additional rep.
Click here to download the registration form
Click here to download the NAAPAC Contribution Form
Deadline to register is July 5th. Due to event expenses, no-shows the day of the event will be charged a $25.00 admin fee.
Call the SLAA office at 314.205.8844 for further details.
For More Information: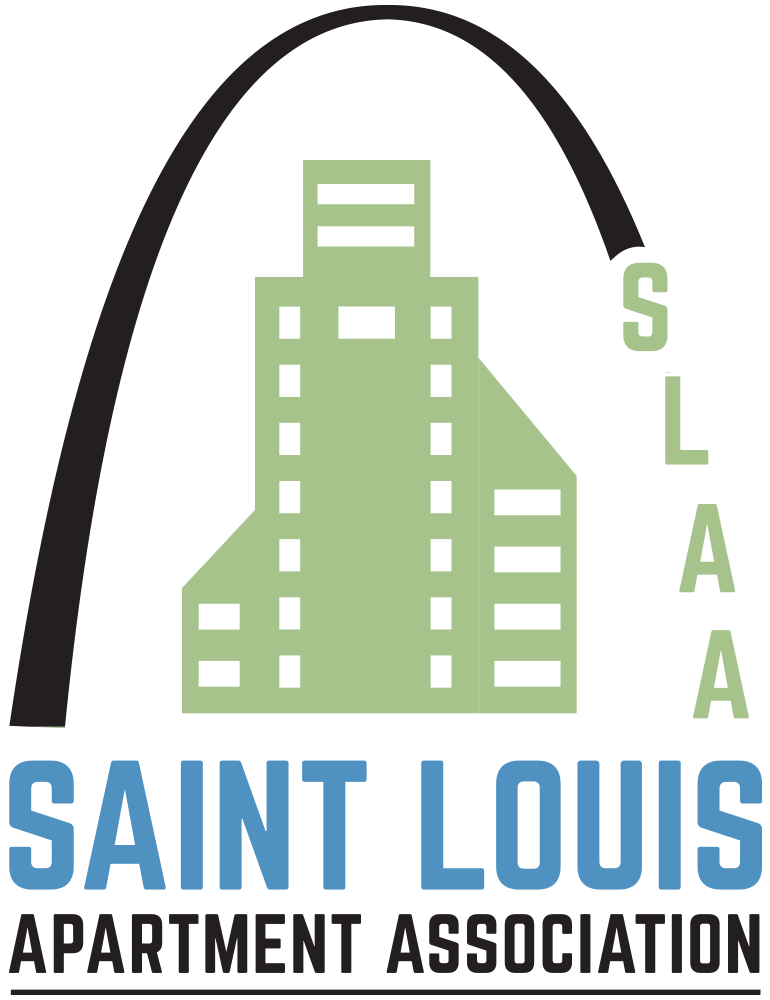 12777 Olive Boulevard, Suite C
Saint Louis, MO 63141
314.205.8844